Companies news
The first in Jordan and the fastest in the region Orange Jordan launches 10,000 Mbps Fiber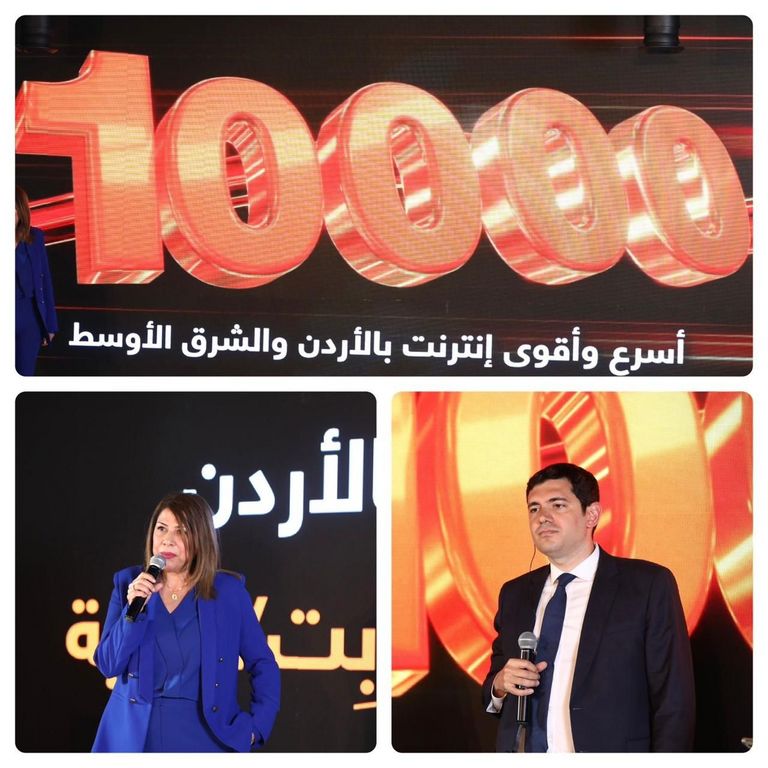 Orange Jordan continues to further consolidate its presence as the strongest and fastest internet provider to meet the needs of its subscribers, the company announced in a press conference offering unprecedented Fiber speeds, with 10,000 Mbps standing as the first in Jordan and the Middle East, in addition to launching 2,000 Mbps as another first in Jordan, in continuation of its efforts to provide more quality, reliability, speed, and best services to the subscribers.
The new speeds are an added achievement to Orange's portfolio in providing high speeds, where it was the first to launch 1,000 Mbps for Fiber in 2018, in addition to leading the fiber market where it obtained a certificate for the fastest fiber internet in Jordan for the year 2022 from SpeedChecker.
Commenting on the importance of the new speeds, CEO of Orange Jordan, Philippe Mansour, said: "These fast speeds will create a leap in the broadband internet market, especially fiber in Jordan, as part of our continuous efforts to enhance the infrastructure and provide the latest and best solutions that enable our customers to enjoy unmatched experiences. Through our exerted efforts, we seek to offer technologies that meet everyone's needs and aspirations, in addition to leading the Fiber market, 4G+ as the only providers, and getting ready for the 5G network".
Mansour also affirmed the company's commitment to providing next-generation technologies, accompanied by modern devices, strong networks, fast speeds, and innovative technology to enable users to unleash their potential in various fields, as these efforts enrich customers' digital experiences, develop Jordan's digital ecosystem and increase its investment attractiveness, in line with the economic modernization vision, and stemming from the company's role as a responsible digital leader and the Kingdom's partner in digital transformation.
Chief Consumer Market Officer, Naila Al Dawoud noted that there will be technical advancements to accompany these speeds, as it adopts "Wi-Fi 6"; the new generation of Wi-Fi technology, as it offers superior capabilities to enable users to have three times the speed, increased number of connected devices to Wi-Fi by 4 times, and lower response time by 75%.
Orange Fiber subscribers will benefit from the new speeds with devices that support these speeds, including e-game consoles and advanced smartphones.