Visa Services
*An exclusive service to our members*
CCI France Jordanie/CAFRAJ offers support and advice for all questions regarding Schengen Visa and entry requirements. We handle visa applications on behalf of our members, including the following categories:

Close family members: their spouses and children (less than 18 years old)
Shareholders and Seniors of member companies

With a 10-year experience gained in this field, we offer more efficient and customized service to help our members to reduce Visa Application process complexity. Moreover, a recommendation letter will be provided to accompany your application and boost chances of getting long-term visa.

Our Visa Support Service is an end-to-end solution. You simply hand over the required documents to us, we will check them and fill out the application form. We accompany you during the appointment and get your passport back with the necessary visa in a timely manner before your trip.
*Processing time: 10-14 days upon submission of the necessary documents.
The following list of documents are required when applying for a Schengen visa:
1. Two Visa Application Forms. Fully completed and signed.
2. A valid passport. Not older than 10 years and it should be valid for at least three more months beyond the date you plan to leave Schengen area.
3. A copy of passport (first two pages) and a copy of previous Schengen visas.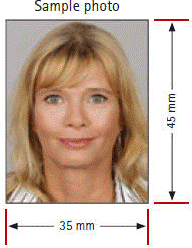 4. Two photos:
Not older than six months
Photo size: 3,5x4,5cm
In color. No black and white
Head should take 70-80% of the photo
White background
The applicant should be looking straight at the camera
Neutral face expression. No smile and mouth closed
5. A document that proves you have travel health insurance for the whole Schengen territory, with a minimum coverage of 30,000 euros in case of any medical emergency as illnesses, accidents and even repatriation in case of death.
6. Proof of employment:
Employment certificate either in French or English showing the position, the date of enrollment, the salary, and the leave period
Business license
Company Registration Certificate issued by the Ministry of Trade and Industry
7. For Business Visa: Invitation letter written by the partner company in the Schengen zone. This letter has to appear as an invitation to attend meetings or other relevant events matching trade, industry or work.
8. Proof of financial means. Evidence that you have enough money to support yourself financially throughout your stay in the Schengen:
Current bank statement of the latest 6 months.
For retirees: Pension statement of the latest 6 months.
For students: Personal bank statement or a bank statement of a parent/sponsor (no older than three months) accompanied by a letter of sponsorship that confirms they will be financially supporting the trip
9. Proof of accommodation. A document that shows where you will be accommodated throughout your stay in Schengen. This can be one of the following:
A hotel/hostel booking
Letter of invitation from a host issued by the municipality accompanied by a residence permit or French national identity card of the host
10. Round trip reservation or itinerary. It must include dates and flight numbers specifying entry and exit from the Schengen area.
11. Family book. It must include the names of the spouse and children.
12. For students: proof of enrollment in French or in English (for the current year) and a student card.
13. Notarized parental authorization signed by both parents if the minor will be travelling alone.
14. Residence permit and work permit for non-Jordanians
Applicants will need to personally present themselves in order to have their fingerprints collected.
Contact us !
For more information, please contact Mrs. Suzanne DEHMES at:

Email | s.dehmes@cafraj.net | +962 (0)6 463 30 91