Companies news
STS Collaborates with "Abdullah Al Othaim Markets" in their Business Acceleration Journey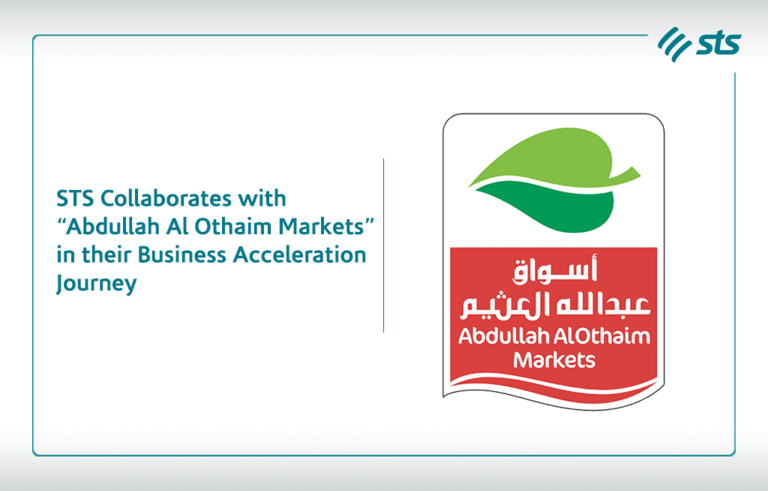 STS, the leading provider of digital transformation, information systems, and integrated Information and Communication Technologies (ICT) solutions in the region; has announced today that is has successfully completed its business acceleration project for Abdullah Al Othaim Markets Trading Company, the leading consumer products provider in the Kingdom of Saudi Arabia.
The project consisted of reflecting vital upgrades to the company's backbone network, using innovative Cisco products and technologies that supports newer protocols, providing an increased stability of the network, eliminating interruptions and handling larger utilization load, a matter which will ultimately result in an increase of the overall efficiency due to seamless loading, and maintain revenues through the operation sustainability it provides.
As leaders in consumables, Al Othaim Markets Company decided that it is imperative to dedicate resources and solutions to improve the operations journey for their teams and clients, and chose focused solutions to address the needs of the users while being flexible to satisfy emerging needs as the business grows. The upgrades provide a wider range for exchange of information across, reduces the inconsistencies and establishes cross-functional business stability.
Worth mentioning is that STS's team managed to deliver the project in an agile manner with minimum downtime while the client performed their operations un interrupted throughout the implementation journey. Moreover, STS delivered awareness workshops and knowledge transfer sessions to Abdullah Al Othaim Markets IT team, covering technical aspects on dealing with the core switches and the new technologies to utilize it in the best possible manner, configuration tactics and managing capacities.
Mr. Anan Mohammed, Sales Director at STS said: "We believe that transforming your business digitally require having a strong infrastructure that allows you to build on it your operations, maintain a certain level of transactions while expanding your business lines in larger capacities. We are pleased to partner with Abdullah Al Othaim Markets in this project and we look forward to cooperate more with them during their business acceleration journey."
Commenting from Abdullah Al Othaim Markets, Mr. Abdullah Idreas, Deputy CIO, said: "We at Abdullah Al Othaim Markets Company highly focus on smooth transition of business elements to be able to deliver the best shopping experience throughout our branches in the kingdom, and in order to be able to achieve this objective we have to always ensure that our IT infrastructure is fortified and up to date to cope with the large load of transactions. We are glad to have partnered with STS who have done a great job with upgrading our network infrastructure while keeping us operating as usual."
STS is committed to provide impeccable solutions in the various fields of technology enablement and Digital Transformation establishment for organizations and has led the way in easing this fast-paced transformation while accumulating business knowledge and technical up-to- date experience since its inception in 1989 and until this very moment.
---
About STS
Specialized Technical Services Company (STS), the leading ICT and Digital Transformation solutions provider, through its bold leadership, innovation and long field expertise since 1989, is confidently contributing to the digital transformation scene in the kingdom and the region. STS's success is driven by a commitment to delivering a peerless Digital Transformation journey to its clients, and has expanded its offerings to embrace digital infrastructure containing advanced cloud solutions and managed services, cyber security offerings that is backed up with an advanced security operations center (STS SOC), training and licensing. Likewise, STS constantly strives to elevating digital experience throughout its offerings ranging from digital customer experience, digital workplace solutions and business intelligence BI services.
Through its long-standing partnerships with industry leaders such as Cisco Systems, Dell Technologies, IBM, Microsoft, Oracle, and multiple others, STS continues to serve multiple industries in financial, governmental, health, educational, telecommunications, and other commercial sectors in the MENA region.
Visit our website: www.stsarabia.com
STS Offices:
Amman, Jordan (HQ)
Riyadh, KSA
Dubai, UAE
Manama, Bahrain
Ramallah, Palestine
Baghdad, Iraq
Media Contact:
Bara Al Sharaireh
Bara.alsharaireh(@)stsarabia.com
+ 962 799 3184 60