COVID-19
Government lifts Friday lockdown, partial daily curfew to stay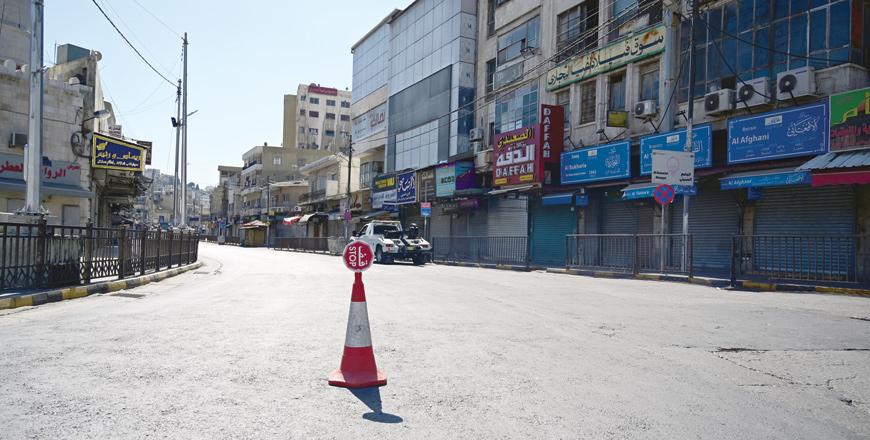 Vaccination campaign, restrictions aim to reach 'envisioned safe summer' — Dudin
The government on Wednesday decided to lift the Friday lockdown as of this Friday, replacing it with curfew similar to other days of the week, according to Minister of State for Media Affairs Sakher Dudin.
During a press briefing at the Prime Ministry, Dudin noted that the night curfew will remain unchanged throughout the week.
Dudin, who is also the government spokesperson, noted that worshippers can perform Isha (evening prayer) and Taraweeh (special Ramadan prayer) in mosques as of Friday for a period to be determined by the Awqaf minister, provided that worshippers go on foot.
Public parks and shops inside them are allowed to reopen as of Friday, the minister said.
He said that all the restrictions, health measures and the intensification of the vaccination campaign aim to reach the "envisioned safe summer" set for the beginning of July.
He also stressed the government keenness on resuming in-class education for schools and universities as of September, noting that the government has already started a vaccination campaign to some 160,000 teachers, in a bid to preserve their safety and that of students.
He noted that 125 teams are carrying out vaccination targeting different sectors.
Dudin also said that the government has a plan for the gradual reopening of sectors, stressing that this plan relies on maintaining several criteria, mainly ICU bed occupancy rate that does not exceed 65 per cent, else, the government will be forced to reimpose strict preventive measures again.
The minister also announced that the Eid Al Fitr holiday will be between May 11 and 15, and worshippers can perform the Eid prayer in the mosque courtyard to be identified by the Awqaf Ministry.
Also speaking at the press briefing, Health Minister Feras Al Hawari said that any government procedure needs two to three weeks to reflect on the epidemiological status, stressing that the global epidemiological status calls for cautiousness and attention.
Hawari noted that the Kingdom moved from the first wave to the second wave of the pandemic in two weeks and that the second one was more dangerous by 30 per cent.
Without the preventive measures of the government, cases would have been increased by 250 per cent, and without the Friday lockdown, infections would have been 48 per cent higher, the minister pointed out.
As for the vaccination process, he said that 200,000 people have failed to take their first dose, stressing, in this regard, that vaccines are available now but the issue is convincing people of the importance of inoculation.
The minister said that the Chinese vaccine is "very safe", adding that the Kingdom has not registered any cases of the Indian variant of the virus.
He noted that those who get infected with the virus have immunity for three months.
To review the original article Jordan Times: Click Here