New members
New Members July - August 2019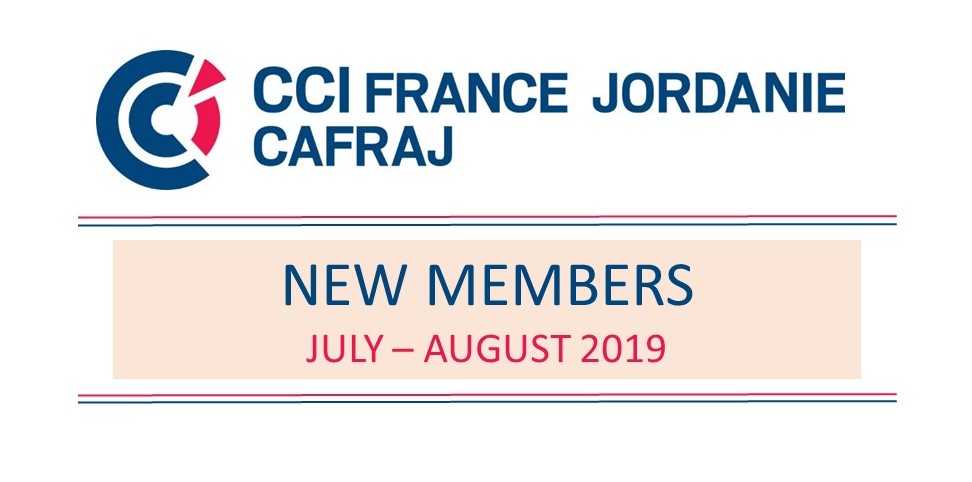 Discover the new members who joined the chamber in July - August 2019.
GATE TO PAY

Established in 2014, specialized in tailoring creative and secure FinTech solutions. Gate to Pay is committed to deliver full-suit dynamic payment solutions, customized platforms and technologies to meet different business requirements for various sectors, as well as enabling partners to perform cashless and paperless financial transactions.
Our modern, flexible payment tools optimize performance, while efficiently responding to customer needs. Our In-house team is dedicated to continuously develop our payment solutions, tailoring modern and dynamic platforms, while adapting to latest trends.
Compliance with the principles of good governance starts with the owners of Gate to Pay. We have chosen a framework that incorporates the best international and local regulatory guidelines. This is done to ensure optimal compliance standards pertaining to Anti-Money Laundering, Fraud Prevention, KYC and OFAC and Central Bank regulations.
Member: Ms. Maha Alsaid
Address: P.O.Box 830080 Amman 11110 Jordan
Phone: +962 6 5860088
E-mail: maha.alsaid@gatetopay.com
Website: www,gatetopay.com
INJAZ CO. LOGISTICS SERVICES
Member: Mr. Tariq Aldiabat
Address: P.O.Box Amman 21166 Jordan
Phone: +962 79 979 9700
E-mail: tariq@nayelgroup.com
LANDMARK AMMAN HOTEL & CONFERENCE CENTER

One of the city's most renowned hotels, we take great pride in our reputation as a true local landmark in more ways than one. During your stay, you will discover a distinct blend of warm Jordanian hospitality, inspiring local influences, and contemporary cosmopolitan elegance. With first-class meeting facilities and state-of-the-art business support, the five-star Amman hotel has become a popular favorite amongst discerning corporate travelers looking for a stylish city center retreat. Seventeen flexible event spaces cater to everything from small intimate meetings to large-scale exhibitions, and we are experts in creating exceptional conferences and memorable special occasions.
Member: Mr. Ahmad Tayyem
Address: P.O.Box 6399 Amman Jordan
Phone: +962 6 5607100
Fax: +962 6 566 5160
E-mail: ahmad.tayyem@landmarkamman.com
Website: www.landmarkamman.com