Two red and white keffiyeh among the Cavalry helmets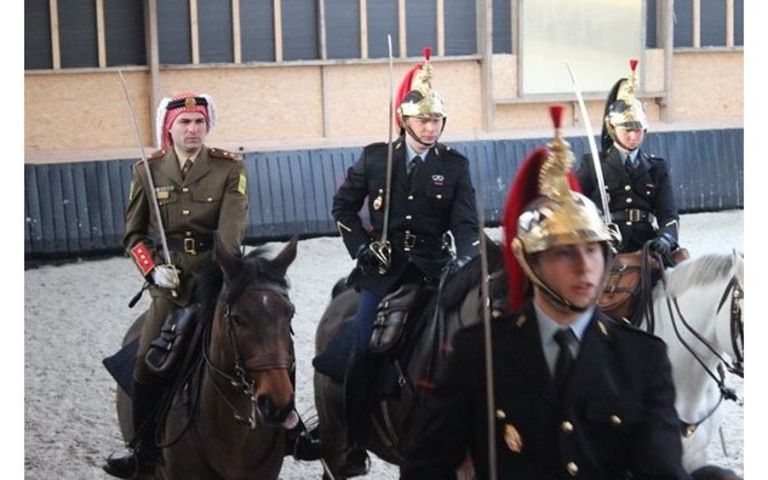 Two red and white "keffiyeh" mingle with the famous hand-made Cavalry helmets in an unusual spectacle. We are in Paris in the barracks of the French Cavalry Regiment of the Republican Guard. The rehearsal started early in the morning. In the same effort, men and horses tirelessly repeat training exercises. As every day, two riders of the Royal Jordanian Guard train with the gendarmes of the Republican Guard. They started in September 2018 a training course that will continue until June 2019. Royal Jordanian Guards and French gendarmes are united by the passion of the horse and the desire to serve their country. After months of training, they show the same assurance on the horse, only the details of their respective uniforms can still distinguish them.
The Cavalry Regiment of the Republican Guard is today the largest horse unit still in operation in the world. It has more than 500 riders and horses. It provides honorary services to the highest French authorities (President of the Republic, National Assembly and Senate) and is also involved in the field for operational missions of public safety (surveillance of tourist sites, security of large gatherings, policing around sports stadiums). The regiment has the honor to welcome each year trainees coming from several friendly countries including 2 soldiers of the Royal Jordanian Guards.