Companies news • Members
To solidify its presence in East Amman, Orange Jordan Inaugurates its 61st Store in "Dahiet Al-Yasmeen"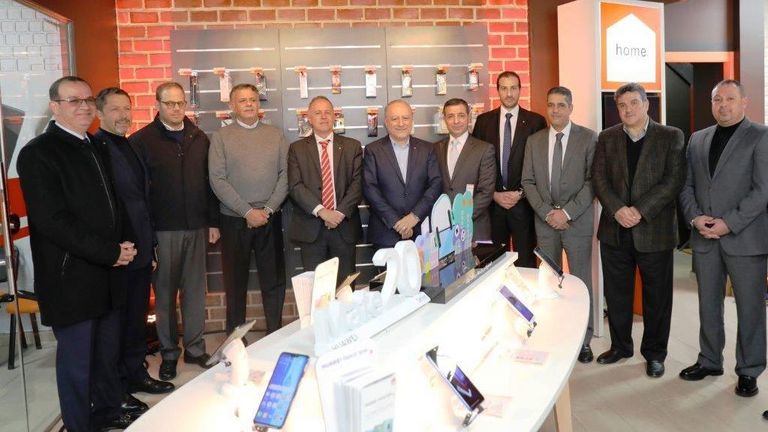 CEO of Orange Jordan, Thierry Marigny recently inaugurated a new Smart Store in "Dahiet Al-Yasmeen" area
CEO of Orange Jordan, Thierry Marigny recently inaugurated a new Smart Store in "Dahiet Al-Yasmeen" area, where the total number of Orange Jordan's stores become 61 across the Kingdom, in the attendance of a number of executives from the company.
Marigny said that the store falls within a series of stores that the company is planning on opening during this year across the Kingdom, pointing out that the new Smart Store in "Dahiet Al-Yasmeen" was established to meet the needs of Orange Jordan's subscribers in this area and in close by areas.
He pointed out to the company's interest in enhancing its presence through these distinguished stores, across all regions of the Kingdom in general and Amman in particular, especially in East Amman, which is witnessing an increased demand on the company's different services.
Marigny affirmed that the new store was designed to meet the needs and desires of the largest number of subscribers, through special offers launched by the company in the local market, especially provided by a special cadre of employees, who are highly qualified to provide this service, and will offer "Dahiet Al-Yasmeen" residents Orange Jordan's products and services, keeping them connected to all that matters to them.
The new store is characterized by its modern and elegant interior design offering an advanced digital experience to both subscribers and visitors, in order to connect them to all that is important to them. The store also provides the company's newest offers and services, in addition to the newest accessories and bill payment service.
To facilitate the lives of its subscribers, Orange Jordan is constantly providing them with a digital experience through its new stores, which are fully-equipped with the latest technologies across the Kingdom. The company is also developing its previous stores and establishing new stores in different regions across the Kingdom, enabling its customers to interact with its products and answering their enquiries related to the company's services.