Companies news
To facilitate online payments, Orange Jordan signs a strategic agreement with HyperPay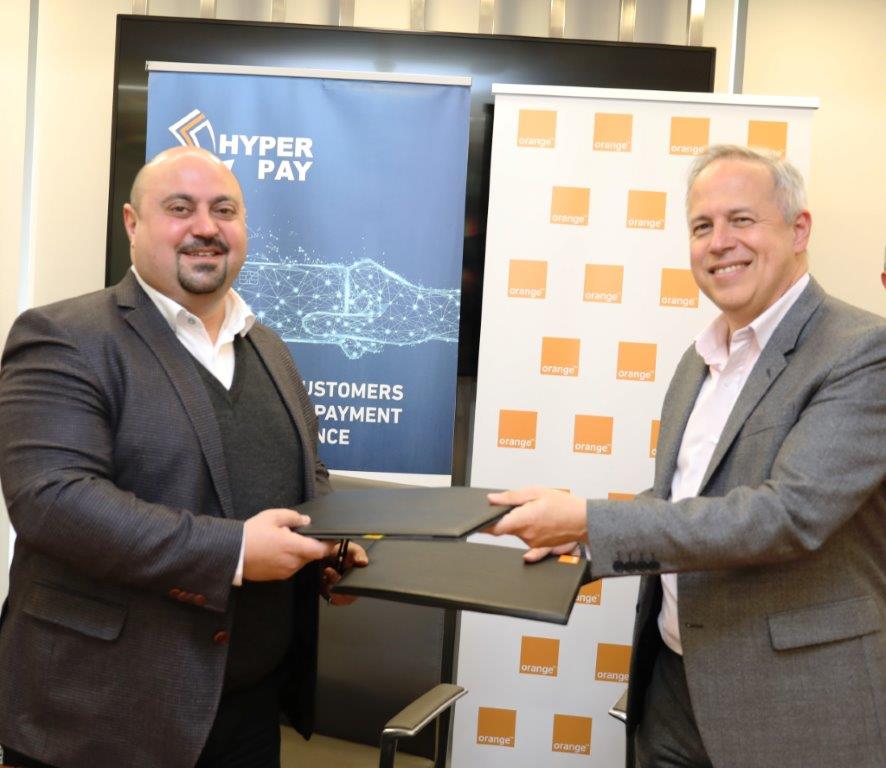 Orange Jordan signed a strategic agreement last Thursday with HyperPay company, to facilitate for its subscribers the process of paying bills and charging their prepaid lines through the company's website, www.orange.jo or My Orange Application, as HyperPay offers a wide range of smart solutions for online payments, that are backed up by the latest technological platform.
CEO of Orange Jordan, Thierry Marigny said that the company is constantly seeking to provide its subscribers with easy solutions, pointing out that this new partnership with HyperPay offers secure and fast online payment methods, and at the same time, provides the most advanced offers and services across the Kingdom to subscribers.
He also added that Orange Jordan selected HyperPay due to its ability in dealing with technical problems through using advanced technological tools and having a fully-trained technical team, stressing that the company constantly pursues partnerships that contribute to improving customer experience, focusing on reinventing its relationship with customers through providing a unique experience across all its touchpoints.
From his side, CEO of HyperPay, Muhannad Ebwini, praised the partnership with Orange Jordan, saying that the online payment system offered by the company is considered to be the most innovative in the region and was designed to help companies receive their payments easily.
He also added that with consumers accepting the transition from cash to non-cash payment methods, HyperPay platform responds to requests by offering and facilitating the most secure solutions, in order to improve its customers' experience, who make online purchases.