Tenders & Business opportunities
!! NEW CALL FOR SCHOLARSHIP !!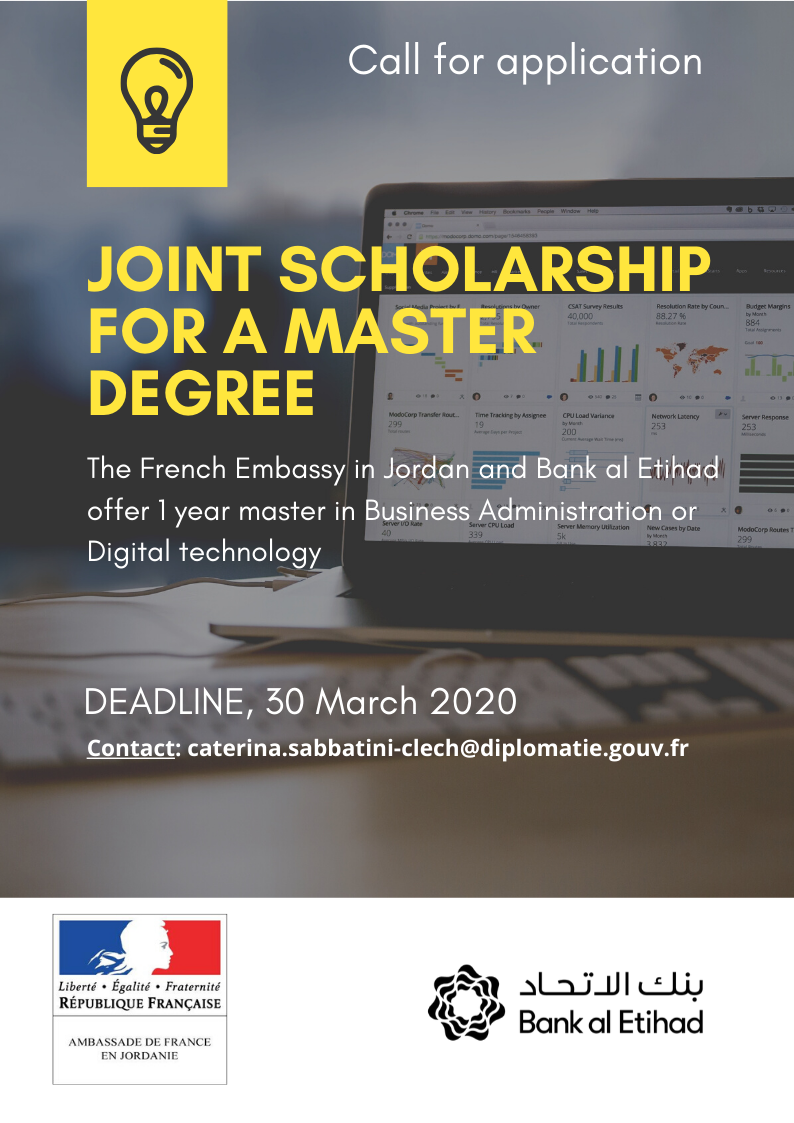 The French Embassy in Jordan and Bank al Etihad offer join forces to co-fund a one year master programme in France
BANK AL ETIHAD AND THE FRENCH EMBASSY IN JORDAN JOIN FORCES TO CO-FUND A ONE YEAR MASTER PROGRAMME IN FRANCE
DON'T MISS THIS NEW OPPORTUNITY AND APPLY NOW !