Falling in line with its digital transformation strategy Orange Jordan offers the eSIM for the first time in Jordan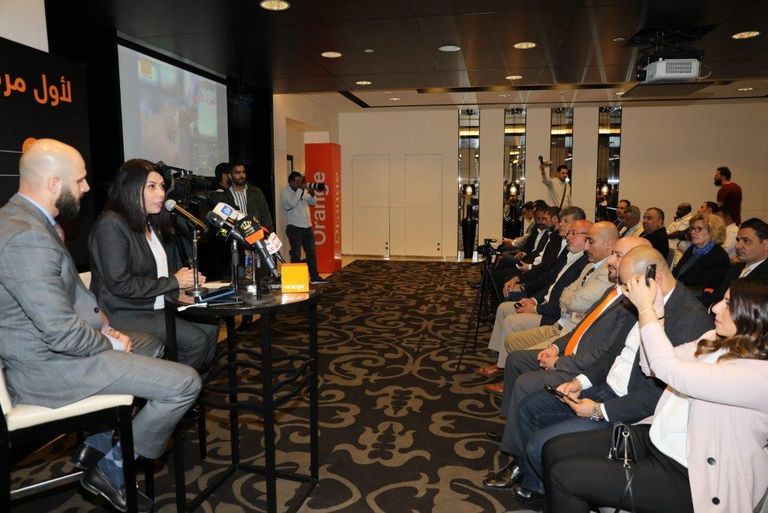 Chief Consumer Market Officer at Orange Jordan, Naila Al Dawoud announced that the company will soon launch the eSIM for all existing and new subscribers of mobile lines and for the first time in Jordan, during a press conference held by the company on Tuesday.
Al Dawoud said that Orange Jordan is continuously developing its services and providing all that is new in the world of information technology to achieve its vision in connecting its subscriber with all that is essential to them in the best way possible, pointing out that the eSIM will make the use of mobiles and its services easier.
Al Dawoud also affirmed during the press conference that Orange Jordan has an advanced position in the field of innovation and provision of telecommunications and digital services in Jordan, including the eSIM which will soon be used, so that the company remains at the top list of the operators to offer these services in the region.
Al Dawoud also said that in the future, it is expected that the eSIM will not only be integrated into mobile phones and tablets, but also into computers, laptops, cars, household and medical appliances, especially since everything will be connected to the internet in the future.
Anwar Hamdan, eShop & Digital Payments Development Manager at Orange Jordan, offered a detailed explanation of the eSIM and its benefits, saying that: "This technology allows you to replace the traditional SIM to add the number. As a result, you will not need the slide access to change or remove it, as you can do all this through the integrated electronic slide embedded in the phone". He added that: "The eSIM is a built-in a SIM card that is integrated into the mobile phone or smarts devices in general, and has the same functionalities as the traditional SIM, but overtakes it in several ways, the most important of which is that there is no need to change it, as the information stored on it is adjustable. In addition, there is no risk of use, such as being exposed to damage or the loss of information stored in it".
The eSIM can be activated through using the camera to scan the attached QR code into the operational package and following the activation instructions, making sure that the device is connected to the internet though Wi-Fi, and that the device has the latest version of the operating system that supports the eSIM.