Events • Meeting & Exchange
Agence Française de Développement: HYDRO - Water, A Resource in Common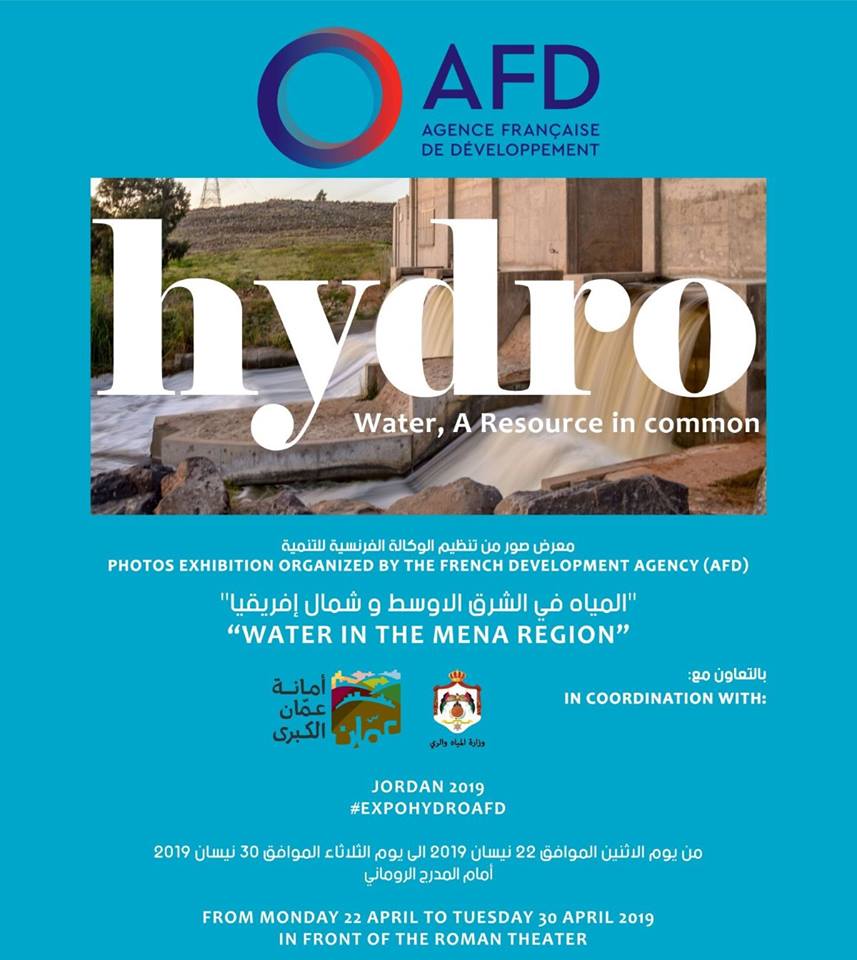 A photos exhibition organized by the French Development Agency AFD - Agence Française de Développement, in cooperation with the Jordanian Ministry of Water and Irrigation and Greater Amman Municipality,
On the theme:
"Water in the MENA region"
Inaugurated by the Minister of Water & Irrigation, Mr. Raed Abou Saoud, Mayor of Amman, Dr. Yousef Shawarbeh and the French Ambassador to Jordan, Mr. David Bertolotti on Monday, April 22nd and will go on until Tuesday, April 23th 2019 in front of the Roman Theatre.
23 pictures were exhibited to raise awareness about the challenges of water scarcity and the ways to tackle in the MENA region.
Agence Française de Développement (AFD) advocates for a holistic vision of water: a common good, a resource to be protected and shared. AFD has a longstanding expertise in water sanitation services and infrastructures.
In Jordan, AFD has been present since 2006 and has committed EUR 1.6 billion in financing projects. Water sector is the main field of operations of AFD in Jordan.
Along with its partners, AFD has supported some key projects implemented by the Ministry of Water and Irrigation, out of which one could name the Disi Water Conveyance and Wadi Al Arab II, to be commissioned in 2019.