Event report • Networking • Conference & Seminar
Africa / Middle East Zone Meeting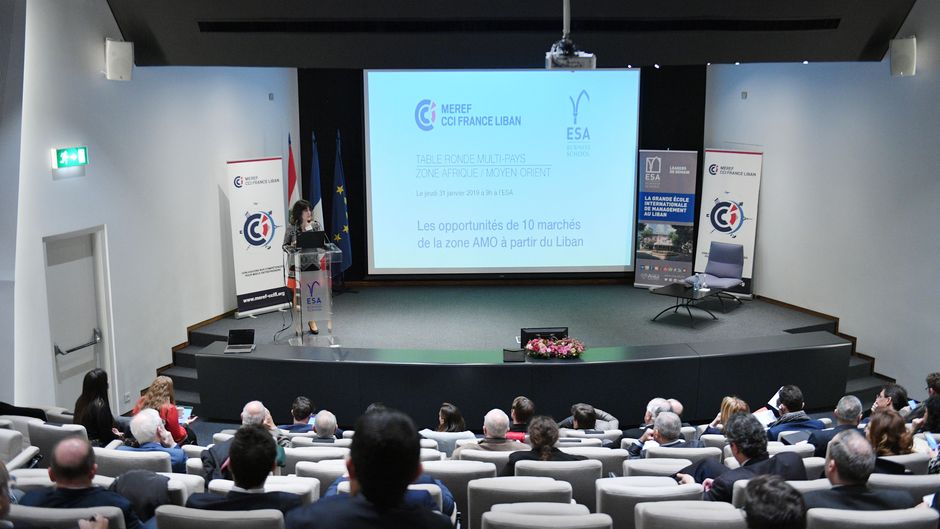 The Zone Meeting of the French Chambers of Commerce & Industry in the Africa / Middle East zone was held in Beirut from 28 to 31 January.
The event was hosted this year by CCIF Lebanon (MEREF) and took place on the impressive grounds of the ESA Business School.
The event was attended by 3 Presidents and 10 CCI Directors from the following countries:
• South Africa
• Algeria
• Ghana
• Kenya
• Morocco
• Mozambique
• Tunisia
• Abu Dhabi
• Qatar
• Jordan
The meeting was also attended by Mr. Charles Maridor, The Executive Director of the CCI International, Ms. Anicia Oeser Communication, Events and Marketing Manager of CCI International.
The attendants were briefed about the latest developments on the recently formed "France Export Team" and how it would affect the chambers.
A full exchange of experiences on all subjects concerning the functions and services offered by the chambers took place and we stressed closer collaboration between the countries of the region. A special session was held where Miss Anicia Oeser briefed the attendants on the new website adopted worldwide by all chambers.