Companies news
Orange Jordan affirms on its interest in the e-gaming industry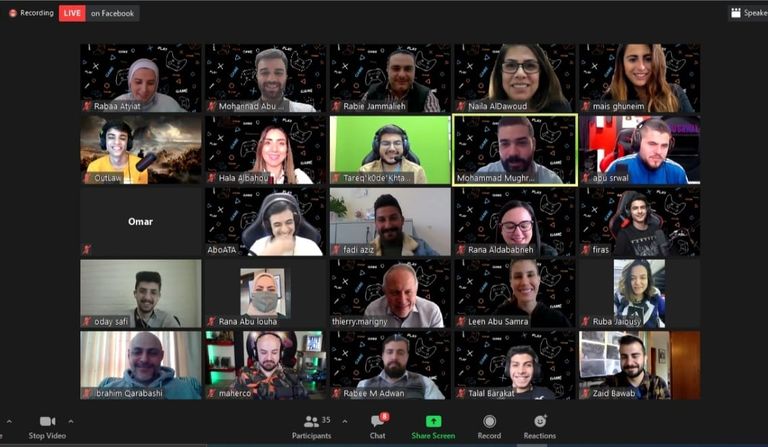 CEO of Orange Jordan, Thierry Marigny, affirmed on the importance of the e-gaming industry in the Kingdom, with e-games developers determination to develop their products continuously and in a speedy manner on a global level, during a roundtable held by the company to support the leadership of this important sector with the presence of media representatives ,social media influencers and professional local gamers.
Marigny added that the company realized the importance of e-games, as its one of the vital digital fields, noting that Orange Jordan took many steps to enhance its position in this field, whereas 35% of Jordanians play e-games.
Marigny discussed Orange Jordan's efforts as a responsible digital leader to develop the e-gaming industry, by supporting talented youth by establishing Orange Gaming Hub, a series of activations in partnership with FATE E-sports, and the recent partnership with Subspace that aims to offer the best connectivity for the gamers on the Middle East server to enhance their experience, noting that Orange's strong infrastructure supports e-gaming in Jordan.
Orange Jordan is keen to include e-gaming within its comprehensive solutions, especially with YO platform, making its as integral part of the mobile offers, such as the partnership with Playwing to offer games without ads Or purchase transactions inside the games, in addition to added benefits, high speed internet to avoid any lag while playing.
Orange Jordan offers all mobile networks subscribers an opportunity to buy e-vouchers to enrich the gaming experience, through Orange Money e-wallet, in addition to offering everything new to Jordanian professional and armature players, to remain the leader in international developments and users' requirements.
---
About Orange Jordan
Orange Jordan is a leading provider of integrated communications services, with a broad lineup of fixed, mobile, internet data, and managed digital services to meet personal and business markets needs of an expanding total base of about 3.2 million customers across the Kingdom. Over 1600 employees are dedicated to lead the company to ultimate levels of excellence. In 2007, the fixed line, mobile, and internet subsidies rebranded to Orange.
The company offers the best network, innovative digital solutions with unmatched customer experience by empowered Orange teams, to be the responsible digital leader in Jordan.
With massive investments in infrastructure and services, the company continues to move forward by introducing the most advanced technologies across the Kingdom, becoming the responsible digital leader in the kingdom.
Orange Jordan is one of Orange Group's subsidiaries that offer a wide range of communication services not only to individuals but also to businesses under the brand Orange Business Services (OBS), through which a comprehensive set of IT and telecommunication services are offered to multinational companies.
The company takes pride in seven core values: transparency, agility, results oriented, customer centricity, collaboration, caring and excellence.
Through its comprehensive corporate social responsibility strategy, Orange Jordan continues to make sustainable impact on the lives of Jordanians and their communities by focusing on 3 main pillars: digital education, digital inclusion and entrepreneurship.
To learn more about us, please visit our website: www.orange.jo
About Orange Group
Orange is one of the world's leading telecommunications operators with sales of 42.3 billion euros in 2020 and 142,000 employees worldwide at 31 December 2020, including 82,000 employees in France. The Group has a total customer base of 259 million customers worldwide at 31 December 2020, including 214 million mobile customers and 22 million fixed broadband customers. The Group is present in 26 countries. Orange is also a leading provider of global IT and telecommunication services to multinational companies, under the brand Orange Business Services. In December 2019, the Group presented its new "Engage 2025" strategic plan, which, guided by social and environmental accountability, aims to reinvent its operator model. While accelerating in growth areas and placing data and AI at the heart of its innovation model, the Group will be an attractive and responsible employer, adapted to emerging professions.
Orange is listed on Euronext Paris (symbol ORA) and on the New York Stock Exchange (symbol ORAN).
For more information on the internet and on your mobile: www.orange.com, www.orange-business.com or to follow us on Twitter: @orangegrouppr.
Orange and any other Orange product or service names included in this material are trademarks of Orange or Orange Brand Services Limited.