Actualités
JORDAN'S NATIONAL SOCIAL PROTECTION RESPONSE DURING COVID-19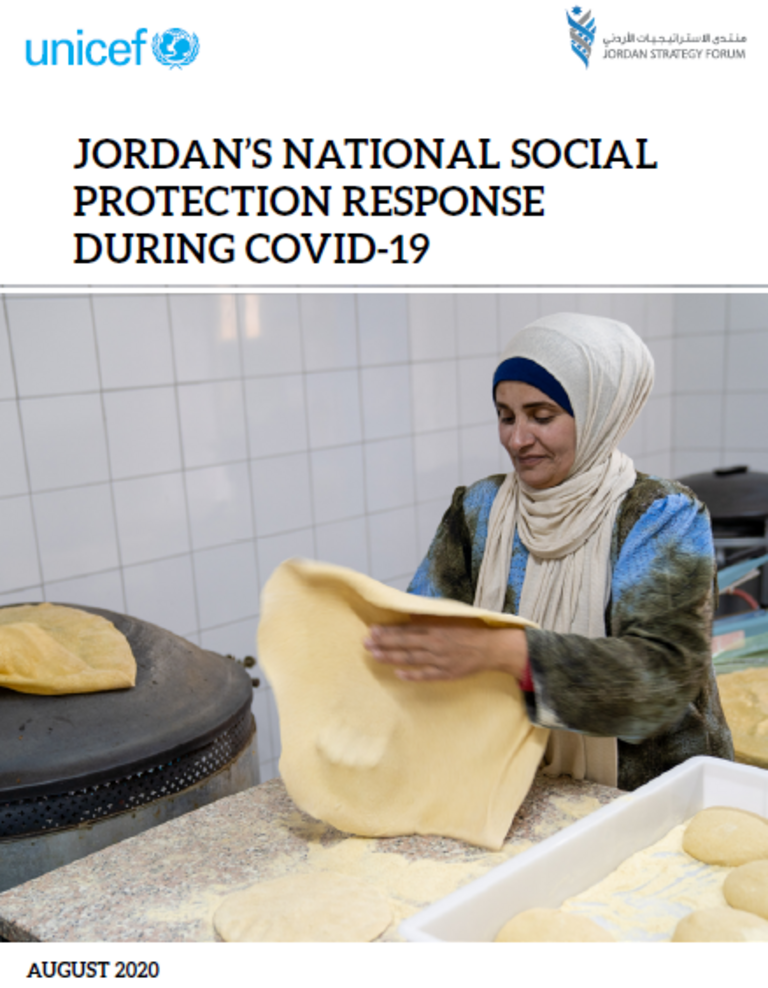 UNICEF and the Jordan Strategy Forum have collaborated to produce this report on the national social protection system response during the first six months of the COVID-19 crisis.
The report highlights the challenges of mitigating the negative socio-economic consequences of COVID-19, the measures taken to increase the coverage of the social protection and support to the most vulnerable, and the lessons learned to support a shock-responsive national system.
The report covers the three pillars of the National Social Protection System including social assistance, social services, and social security.