Jo Petroleum Product Marketing Company Chooses STS as a Technology Partner to Accelerate its Digital Transformation Strategy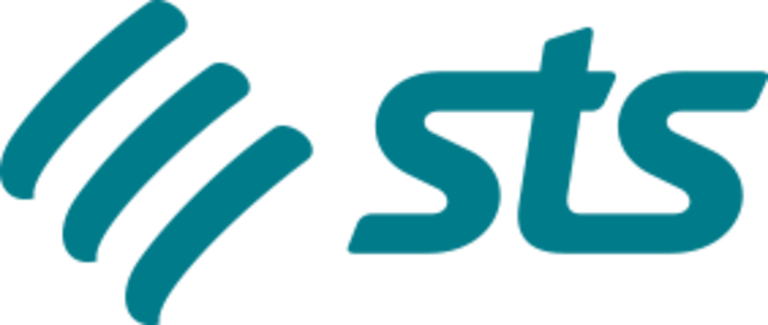 STS, the leading provider of digital transformation, information systems, and integrated Information and Communication Technologies (ICT) solutions in Jordan and the region; announces signing a project agreement with Jordan Petroleum Products Marketing Company - a JO Petrol's subsidiary - to renovate and upgrade its main data center in steps towards achieving JO Petrol's strategy towards continuous innovation, and as part of its plans to adopt Advanced Technology to elevate production efficiency and enhance profitability in its operations.
The project aims to enhance internal operations processes while trimming cost, and allows the company to introduce smart applications in the future, and digitally transform its services in all of its branches and petrol stations. This transformation will upscale the customer's experience as it intends to cut-down on delivery time and efforts invested to receive the desired service.
The project will include the upgrade of the company's main data center infrastructure consisting of servers, operational softwares, data processing and saving units. These developments will be carried out using the latest technological solutions from global companies such as Microsoft, Dell EMC, Fortinet and more. Using these solutions will maximize the data center infrastructure's ability to host all types of systems and applications in one place, similar to the Enterprise Resource Planning system (ERP), Accounting systems, billing systems, etc. which will eventually reflect on cutting operational costs and upscaling productivity levels while expediting the time needed to obtain numerous services.
STS's commitment towards providing qualitative solutions comes in line with its efforts to continue introducing and adopting digital transformation technologies, and to enhance its futuristic vision on the importance of utilizing information technology and advanced solutions to support corporations and companies in the Hashemite Kingdom of Jordan and in the region. Moreover, STS aims to support the national efforts in transforming the economy into a smart, digital economy, based on digital solutions, which will eventually reflect on the level of services provided to residents, along with its affordability and sustainability.
Mohammed Jaber, Commercial Sales Manager at STS, expressed that he is proud that the company has played an integral role in incorporating Jordan Petroleum Products Marketing Company's vision and strategies, while supporting the innovation movement and the adaptation of Advanced Technology which feeds into the company's strategic objectives. He also prided JPPM on its efforts as a national company that contributes to the national economy through marketing and distributing petroleum products in the kingdom; and this vision of adopting digital conversion is exactly what STS looks forward to achieve amongst corporations and companies in Jordan and the region in the era of digital transformation.
From his side, Zaidoun Khasawneh, Information Technology Unit Manager at Jordan Petroleum Products Marketing Company, said: "This project comes as a testament to our company's vision to be leading in the energy industry on a regional level. And we aim to reflect vitality, agility and competent performance with our bespoke services and products".
He added: "our vision wouldn't have been on the right path without the presence of a reliable digital transformation partner such as STS, a company that always strives to deliver the latest solutions handled by highly competent teams of professionals in the IT industry".
---
About STS:
For three decades, the Specialized Technical Services Company (STS) has worked to provide diverse IT solutions for its clients. Located in Jordan with branches in Saudi Arabia, the United Arab Emirates, Bahrain, Palestine, and Iraq, the company has played a key role in the Digital Transformation of the IT sector, thanks to long-standing partnerships with industry leaders such as Cisco Systems, Dell EMC, IBM, Microsoft, Oracle, and multiple others. With its wide range of infrastructure, software, and system services integration solutions, STS supports Intellectual Property (IP) in Compliance products and solutions and e-payment solutions, which enhances its position as one of the best integrated solution providers in the region, serving over 1,000 customers in financial, governmental, health, educational, telecommunications, and other commercial sectors.
Recently, with the advent of the Fourth Industrial Revolution, STS - operating from its pioneering position - continued to evolve by launching its own Digital Transformation journey through the launch of STS Cloud in 2015. STS began investing in cloud computing and played a leading role in addition to launching the STS Cyber Security Operations Centre (STS SOC) and the STS Network Operations Centre (STS NOC). This role prompted the company to expand its capabilities in cloud infrastructure (IaaS) and managed services, in addition to software offerings, such as the advanced, expandable, and unique SaaS service in the region.
For further information, please contact us at: 065802626 ext: 1177, 1178, 1179 Or contact us via email: STS.marketing@sts.com.jo