COVID-19
Government announces JD448 million COVID stimulus package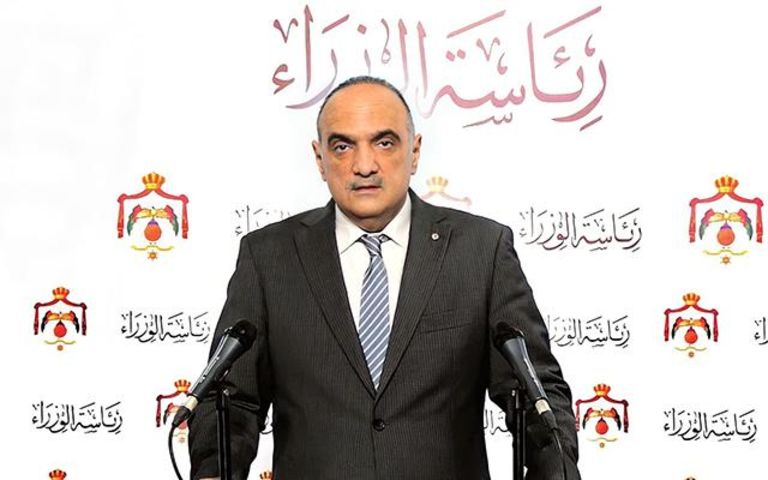 New measures aim to enhance and expand social protection programmes
The government on Wednesday announced a set of COVID stimulus packages and relief measures for citizens and struggling sectors at a total value of JD448 million.
Prime Minister and Minister of Defence Bisher Al Khasawneh said that the stimulus measures aim to enhance and expand social protection programmes.
The packages also aim to protect existing jobs in the private sector, stimulate employment and mitigate the pandemic's impacts on the public transport sector and investment activities in development zones, Khasawneh said during a press briefing at the Prime Ministry.
He added that the Council of Ministers has taken mitigation actions related to public funds collection from individuals and businesses, in addition to deferring installments owed to public credit funds until the end of the year.
The measures also include increasing the limit of credit facilities of the Agriculture Credit Institution by JD30 million, according to the premier.
He also said that JD240 million will be injected into the market, compromising arrears, tax returns and properties acquisition compensations.
The government is intended to reach a safe summer that includes the reopening of sectors and a gradual return to normal life, which requires taking vaccines and protecting the capabilities of the health sector.
The PM said that the government has reached contracts worth JD70 million to procure COVID vaccines, highlighting the government's ongoing efforts towards securing the maximum quantity of "safe vaccines".
The prime minister said that the government will launch programmes to employ young people in the vaccination campaigns at a cost of JD10 million, pointing out that the government package included JD240 million to pay back hospitals and pharmaceutical companies' dues.
On the preparations for the holy month of Ramada, the PM said that the government will intensify efforts to regulate prices, reassuring the public of sufficient supply of vital commodities.
He warned that price gouging will not be allowed, stressing that the government will prevent it through all legal means.
Also speaking during the press conference, Finance Minister Mohamad Al-Ississ said that the volume of the newly announced stimulus measures constitute 14 per cent of GDP.
The government has launched temporary recruitment programmes in the fields of tourism, agriculture and health until the end of the year. It also has taken measures to enhance the social protection networks by JD60 million.
Al-Ississ also announced extending the Istidama programme — a COVID relief programme that targets hard-hit sectors — until the end of the year to protect jobs in the private sector.
Original title from The Jordan Times : Click here